About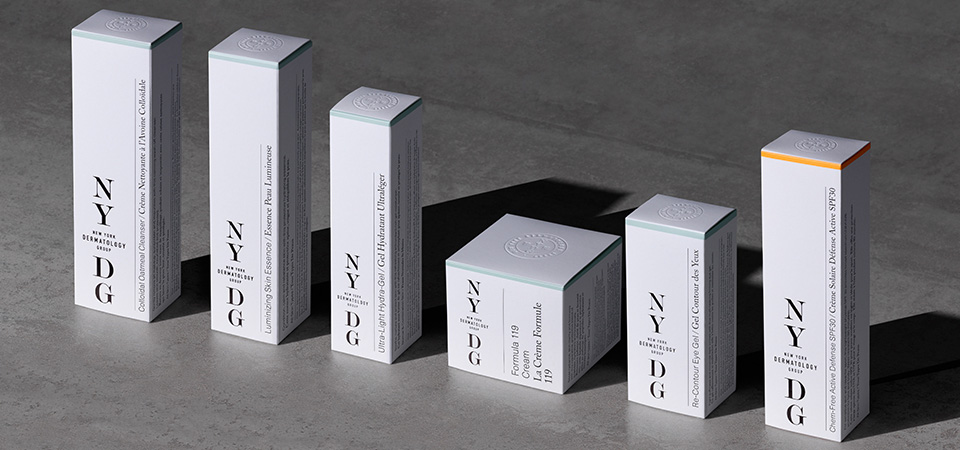 Our Products
Conceived by our multi-disciplinary team– American Academy of Dermatology Board Certified Dermatologists, Internal Physicians, Aestheticians and Chemists, the NYDG skincare line is designed for all ages. There is no substitute for hands on experience. Life is for living, leave your skincare to the experts.
Simple to use and designed for active lifestyles, NYDG skincare promotes healing and repair. Skin sensitivity is increasing and is all too often self-inflicted through overly aggressive products and unhealthy lifestyles.
Shielding skin from the elements, all our formulas contain high levels of antioxidants to help protect against pollution and environmental stressors. We recommend diligent daily use of our broad spectrum Chem-Free Active Defense SPF30 to protect all skin types against harmful and ageing UV damage.
We are mindful of the environment and formulate without Parabens, Methylisothiozolinone, PABA, Oxybenzone, Octinoxate, Mineral Oil, Sulphates, Allergans, Irritants, Gluten, nor Animal Testing.
Clinically tested on discerning Manhattanites, in polluted urban environments, on sun-scorched beaches and while navigating the high seas, at NYDG we believe that healthy skin should be accessible and attainable for all.
---